A couple of weeks ago Teen Wolf told us that "This Might Hurt" but it was only with the release of the first full length trailer for the show's third season that fans actually understood just how much it was actually going to hurt. The heart attack inducing two minutes led fans to lament the choice they made when they decided to engage with what was supposed to be a silly MTV show about teenage werewolves.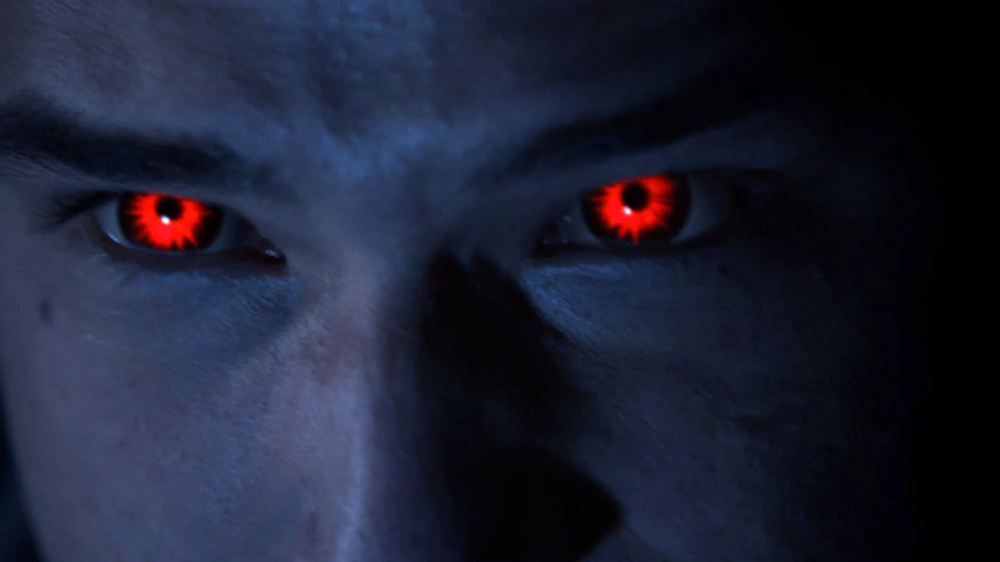 Those of you that have not yet fallen under Teen Wolf's spell might be wondering why I'm getting so emotional over something that sounds so utterly ridiculous but I'm going to have to ask you to take a leap of faith and just trust me on this one. Teen Wolf is actually one of the best supernatural dramas on television at the moment and the trailer this week suggests that it's only going to get better.
Video title: Teen Wolf Season 3 Preview
Fade in, Stiles runs down a corridor cut to Derek bloodied, beaten and being comforted by an unknown woman. Derek's voiceover states: "everyone around me gets hurt" and the next 2 minutes proceed to prove his point. All is not well in the town of Beacon Hills; the Alpha pack is here with their charismatic leader Deucalion and they are not looking to make friends. No one is safe including Scott's mother who is shown getting her throat ripped out. In the final moments of the trailer Scott's eyes shift from their familiar amber to Alpha red.
Those of you that are familiar with this show's first two seasons will notice that this is a much darker and more dangerous Teen Wolf than we're used to. While the familiar romantic plot is still visible it's definitely taken a back seat to the suspenseful horror narrative. The budget has definitely increased and the few glimpse we had of fight scenes and stunts were a vast improvement on what we've seen before. This is Teen Wolf all grown up and it's not so much shedding it's innocent past as obliterating it.
It's seems 'might' was not a strong enough warning because this already hurts and something tells me it's only going to get worse. Sorry, I guess I'm not really hiding the fact that I'm a fan of this show but I'm ashamed to admit it. This show is so much better than it appears on paper and if you just give it a chance you will be seduced by it's charm as well. You should probably just watch it because I am not going to stop until everyone has fallen into the same trap as me.
Teen Wolf season 3 returns June 3rd in the US and airs on FOX8 in July.
By Yvonne Popplewell
More of Yvonne's work can be found at
her blog
.