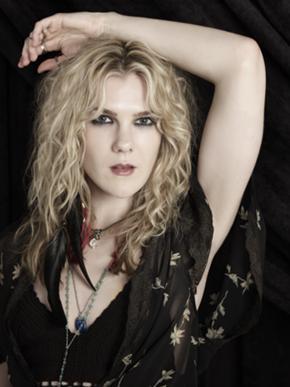 Coven is cranking up the creep in episode three.
This episode is full of flashbacks, flash-forwards and a nod to Psycho.
I wonder if there is a reference to a classic thriller in every episode?
Madame Delphine is still coming to terms with her 180 year slumber. As a heartless, evil bitch who enjoys slicing slaves to pass the time, she really is struggling with the present day. Her reaction to seeing Obama as a black President would be funny if it wasn't so disturbing.
Kyle the Franken-boyfriend is also a real mess. Half monster, half boy, he is being healed very slowly by Misty Day in the swamps. Poor Misty is lonely with only the swamp creatures and an old radio for company and quickly becomes overly attached to Zoe and Kyle. She tells Zoe " You can't be your best self until you find your tribe." I think she has found 'her tribe'.
The healing power of swamp mud, some Fleetwood Mac classics and enchanting spells from kooky Misty Day soon have Kyle's scars disappearing. Zoe seems to make yet another huge mistake by thinking it is the best idea in the world to send undead Kyle back to his mother. In American Horror Story this is never a safe bet, and both Misty and Kyle are not too pleased with the decision. It's soon revealed that prior to being dismembered in a bus crash poor Kyle suffered a Norman Bates style relationship with his mother. Some kids just never have a chance.
Flash-back to Fiona Goode and her rise to become Supreme, flash forward to her failing body and grip on power. Just when you think she is ready to succumb and hand over her reign there is a knife, a slit throat, and a dead witch.
After establishing the main characters, episode three really cements the main plotlines. Cannot wait to watch episode four, but it will have to be watched in the daylight!